STAYING SAFE THIS HOLIDAY SEASON
This time of year is popular for making purchases online, which means scammers are targeting users at a heightened rate. When shopping online, you should always take precautions to protect yourself.
Watch out for ads or targeted messaging
Avoid clicking on links in emails that could potentially be phishing emails. A common tactic scammers use is to entice users into clicking on an ad that offers huge savings. This could put your personal information at risk and even infect your computer.
Avoid too good to be true deals
Black Friday and Cyber Monday are notorious for having incredible deals that you just can't pass up. However, this also creates the potential for scammers to target unsuspecting shoppers with fake deals. Do your research and check other stores for the same offer to determine whether it's a legitimate deal.
Always verify the URL you're using to make sure it's the correct site and not a scam. A secure site will always begin with https.
Never make a purchase on public Wi-Fi
Public wi-fi is not a secure network and could pose a huge risk when making purchases online. There could be a person nearby waiting to steal your personal information.
Update passwords regularly
This makes it harder for scammers to steal your information and is just good practice to keep your accounts secure.
A credit card is one of the safest tools when making purchases online. If a predator gets ahold of your credit card information, they won't have direct access to your money. Most credit card companies offer no charge liability for fraudulent charges. If you do notice suspicious activity, be sure to report it immediately.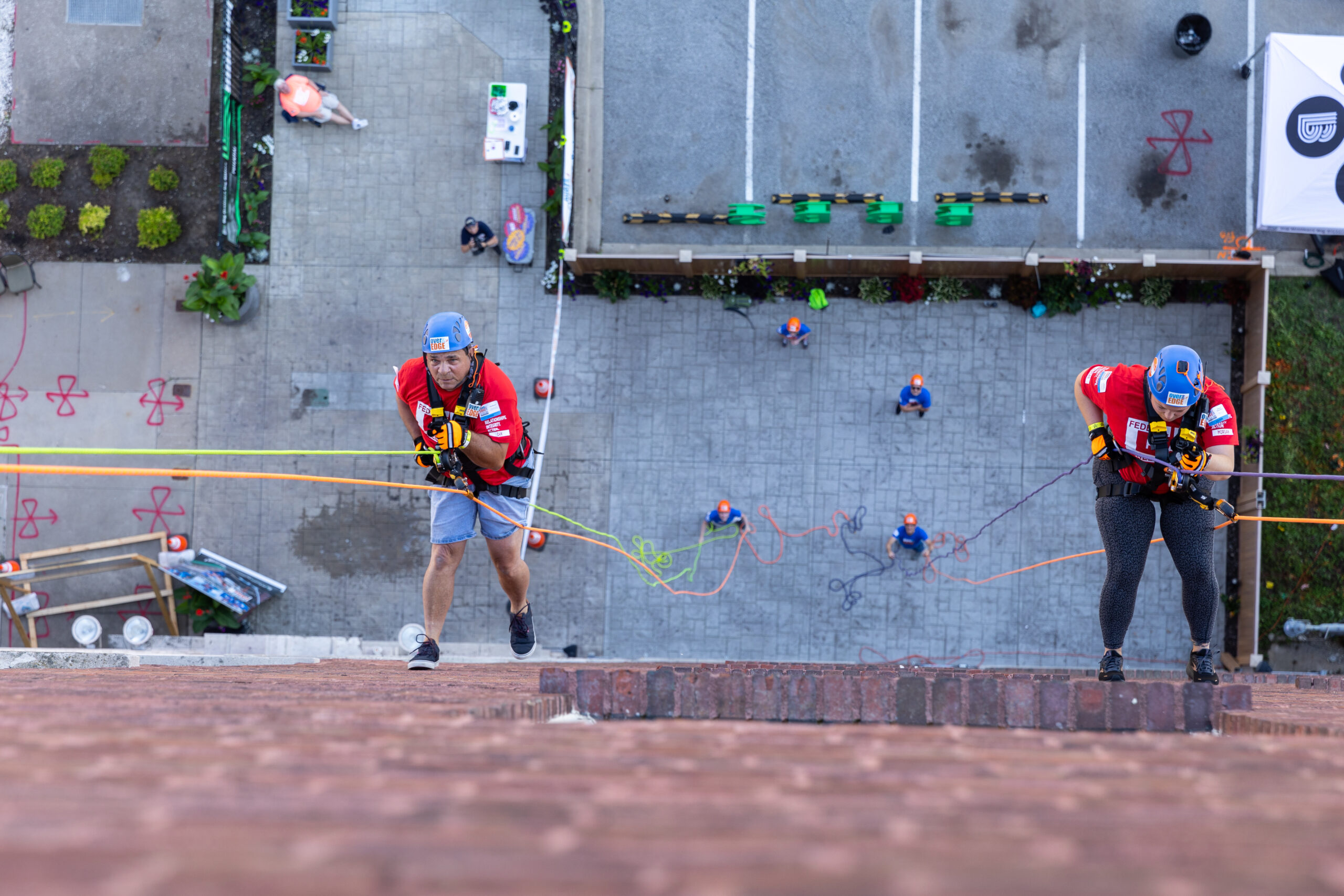 OVER THE EDGE
BIG BROTHERS BIG SISTERS
Two brave R.I.A. employees, Morgan and Dan, put their fears aside in support of Big Brothers Big Sisters. They repelled down a building at the Over the Edge event and raised over $3,000 for the cause! Incredible dedication by two stellar team members!
TOMAH CONCERT SERIES
& 4TH OF JULY PARADE
Our Tomah team has been busy, as usual. You can always find them out and about supporting our community. This summer brought the Summer Concert Series and the 4th of July Parade. Some of our Quad Cities team even made the trip up to join them for a night of music!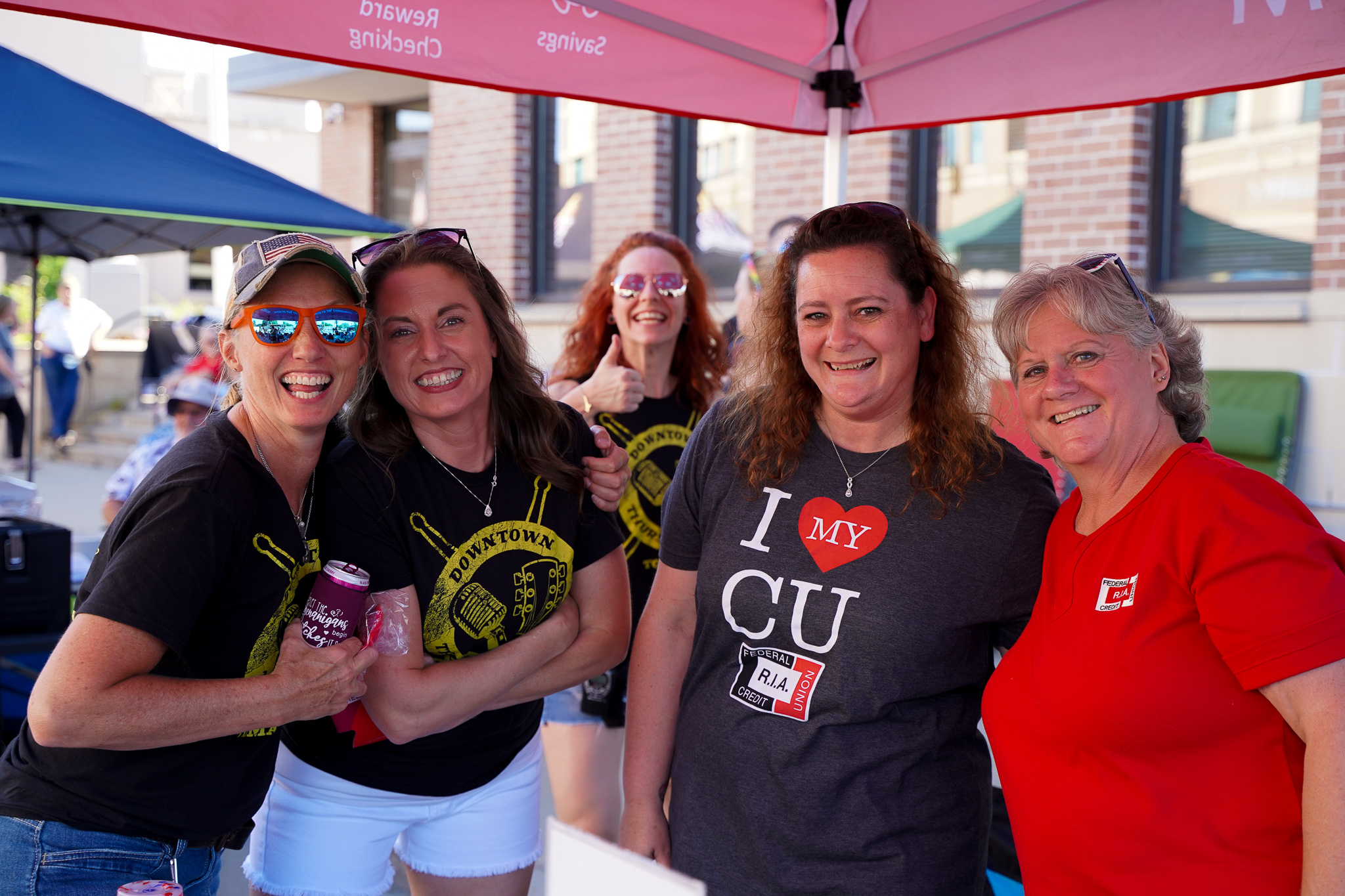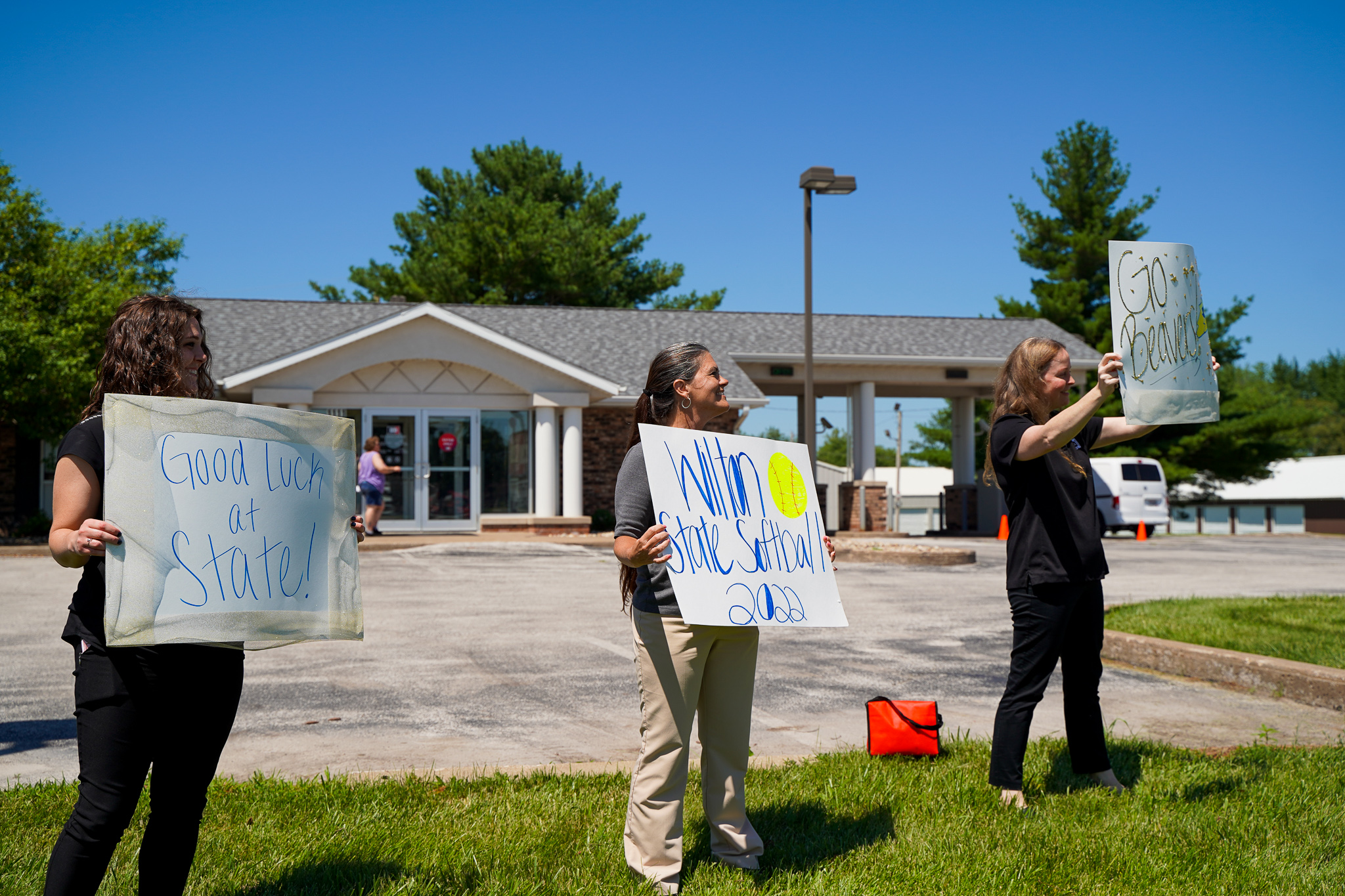 WILTON BUSINESS AFTER 5
& SOFTBALL SENDOFF
The Wilton Softball team made it to state, so our crew couldn't pass up the opportunity to cheer them on at their state send off. We love being a part of such a fun community. We also enjoyed a great night at the Wilton Business After 5 event.
Some of the R.I.A. team woke up bright and early to make their way to the Rock Island Arsenal for their 9/11 Remembrance Walk and ceremony. The Arsenal hosted a 2.5-mile flag walk along with a remembrance ceremony to honor victims and first responders on the 21st anniversary of the 9/11 attacks.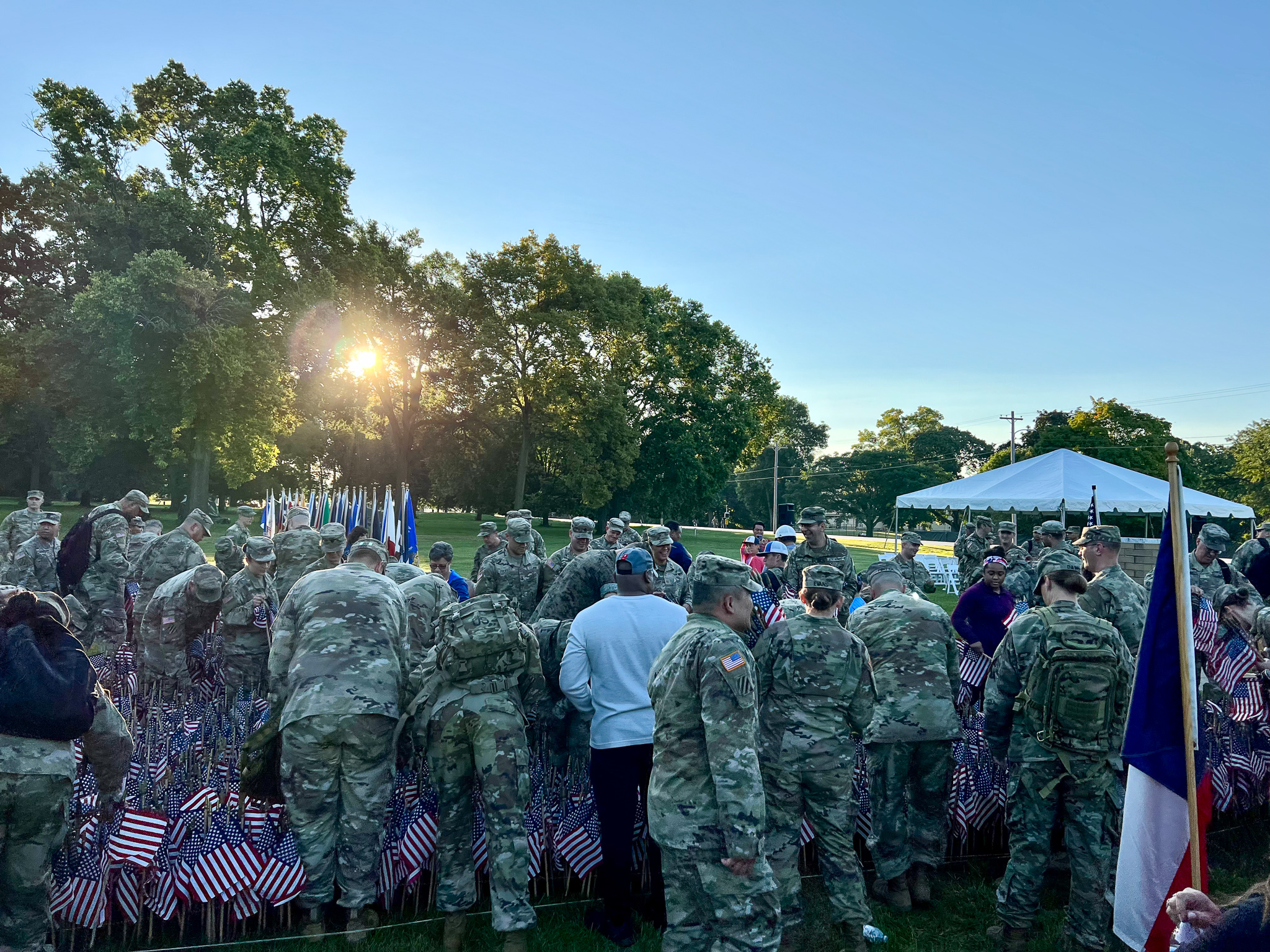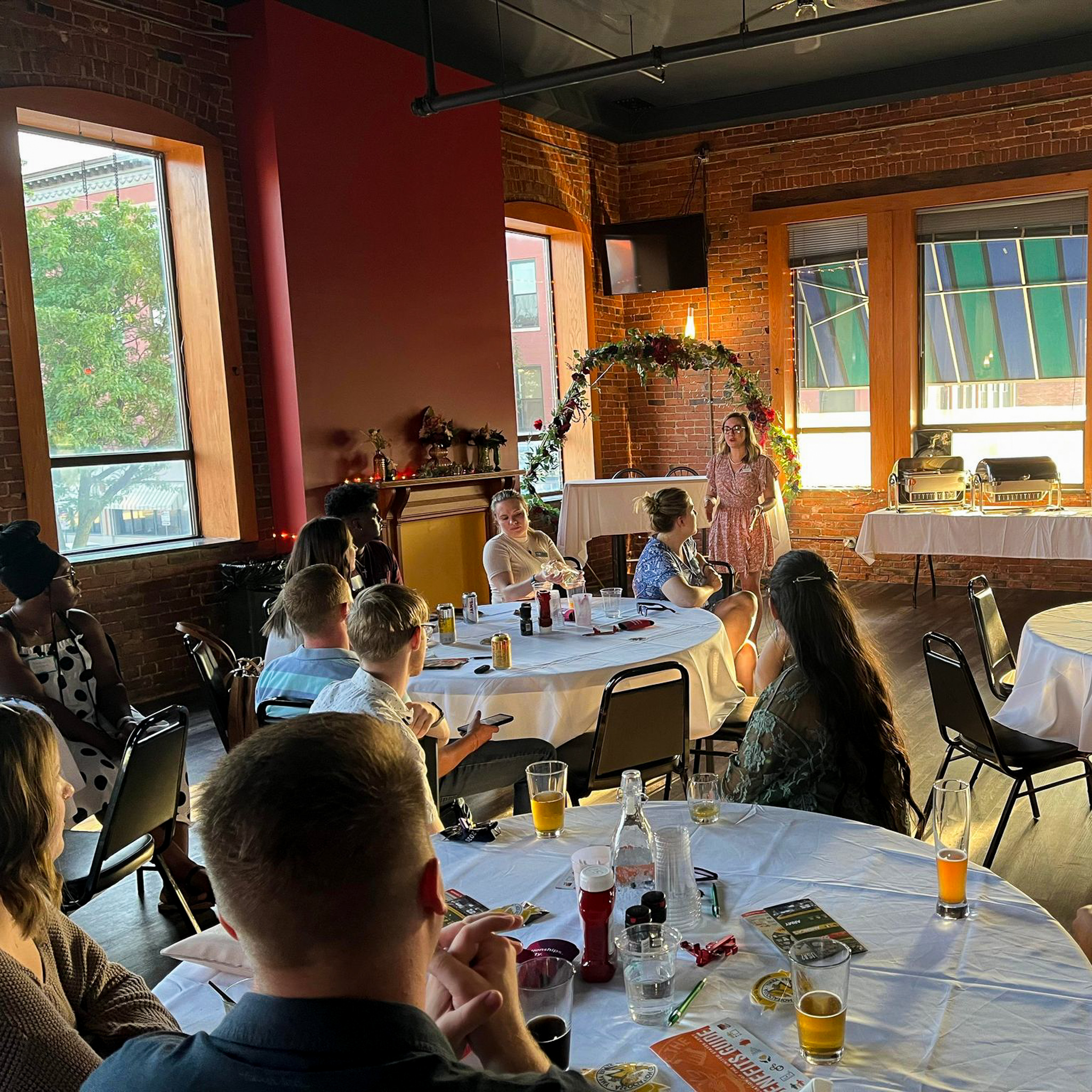 ASSOCIATION OF THE UNITED STATES ARMY YOUNG PROFESSIONALS EVENT
Our very own, Kaelyn, was a guest speaker at a recent AUSA Young Professionals networking event. A group of individuals gathered to enjoy a fun evening out and the great company of their peers. R.I.A. was proud to be a sponsor for the event.
KIDS FOR VETS LEMONADE STAND
This group of kids hosts lemonade stands to raise money for our veterans. We joined forces with them at our Utica Ridge location this year. The kids were incredible and did such a great job raising money that we had to match their earnings to show them just how much their hard work means. It was such an honor to see their smiling faces working hard for a great cause.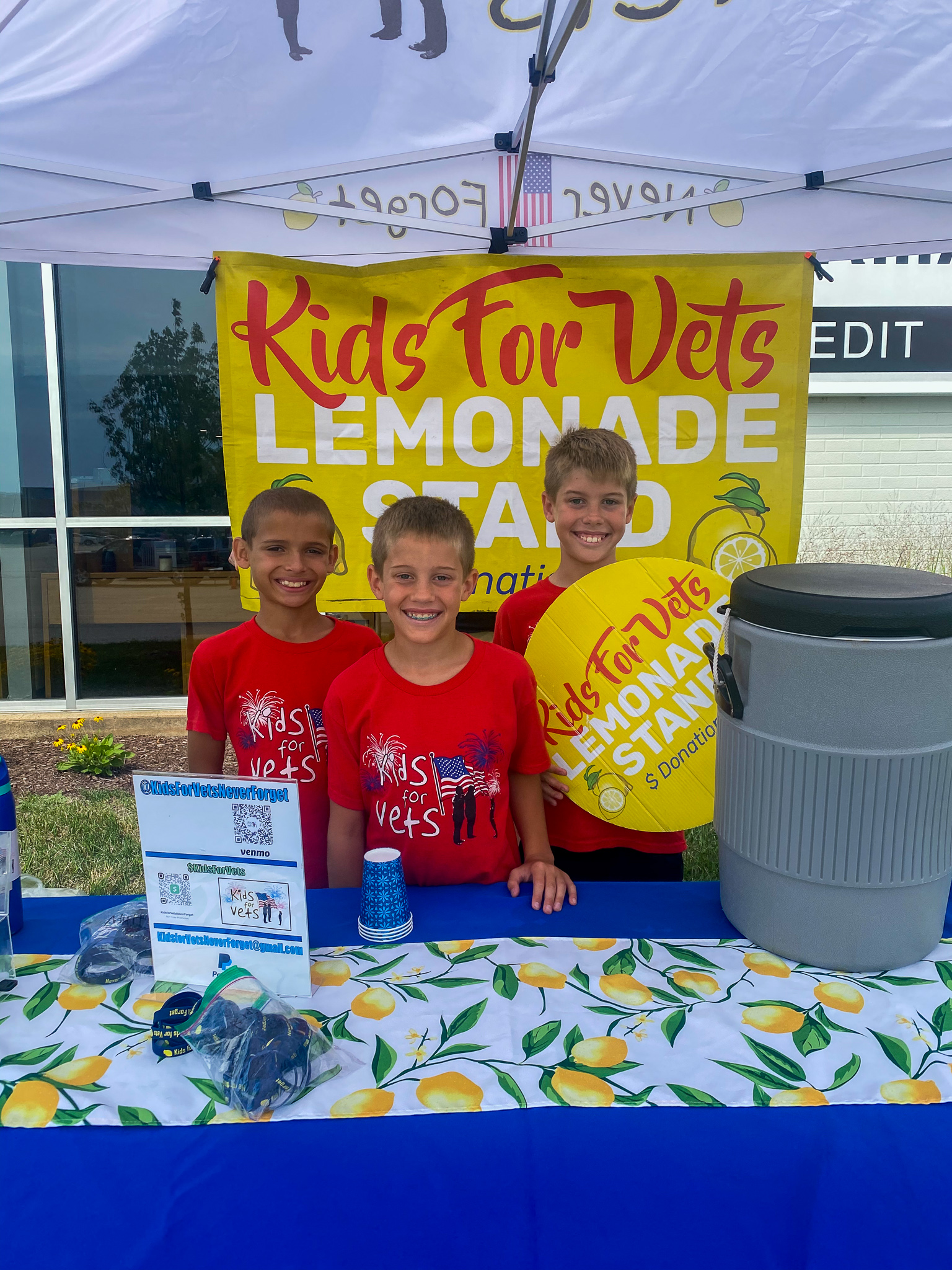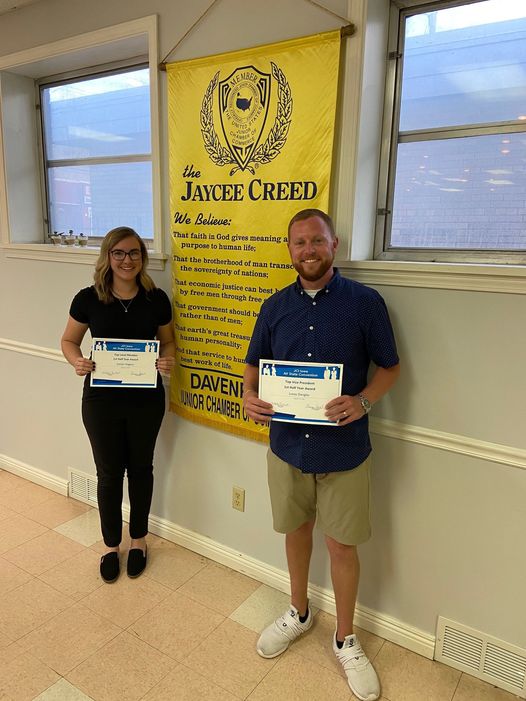 The Jaycees of the Quad Cities are a local group who work to strengthen the Quad Cities community and members. R.I.A. team member, Kaelyn, is an avid member of the group, and even earned the Top Local Member Award for the first half of 2022! This team of young professionals recently also put on a great event, Bar-B-QC, to fundraise for the community.
Recently, we treated our hard-working law enforcement officers to lunch in honor of Lunch for Heroes. We stopped into the Moline Police Department with some delicious Hungry Hobo. These first responders are always there when we need them and definitely deserve the recognition!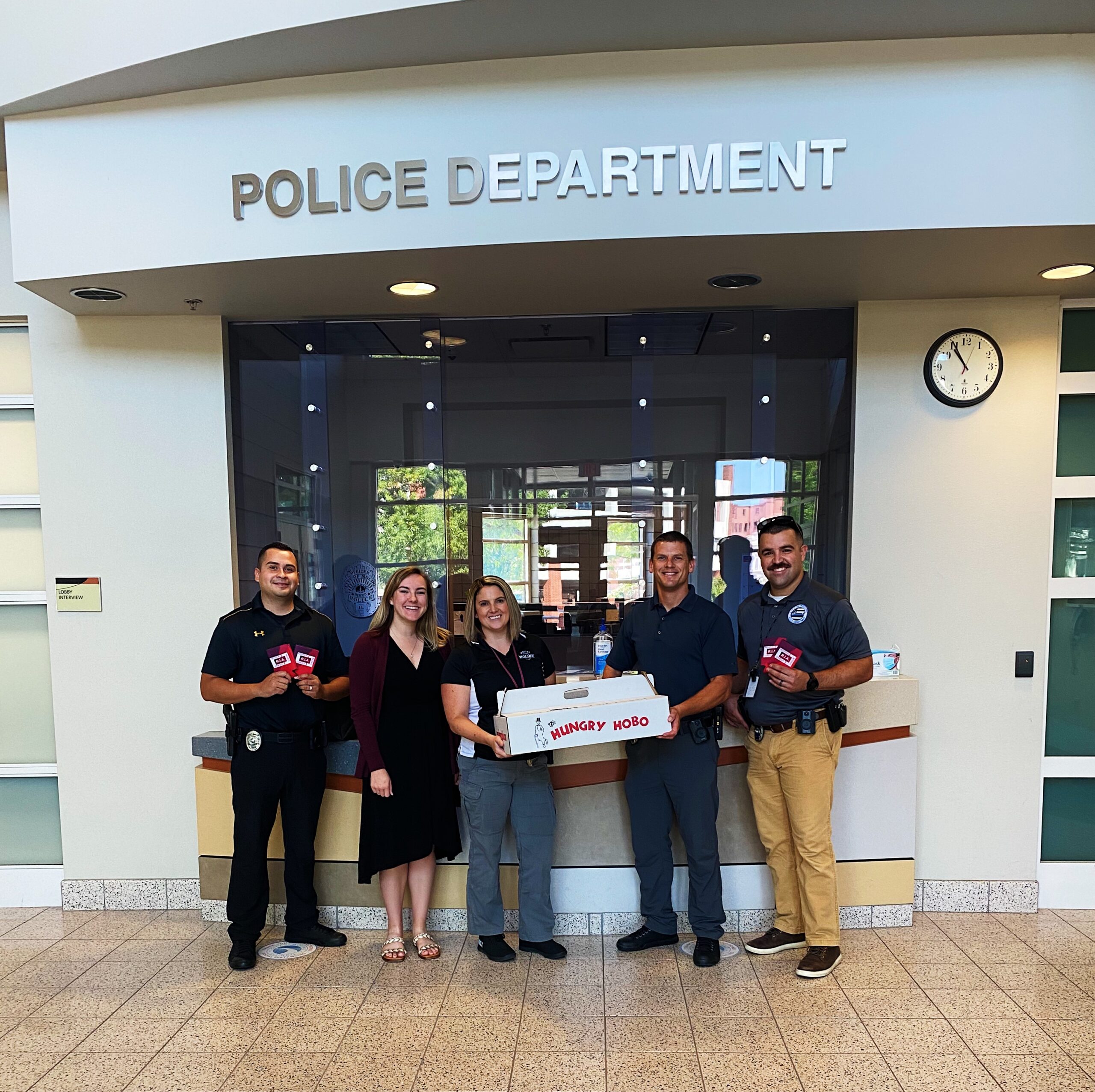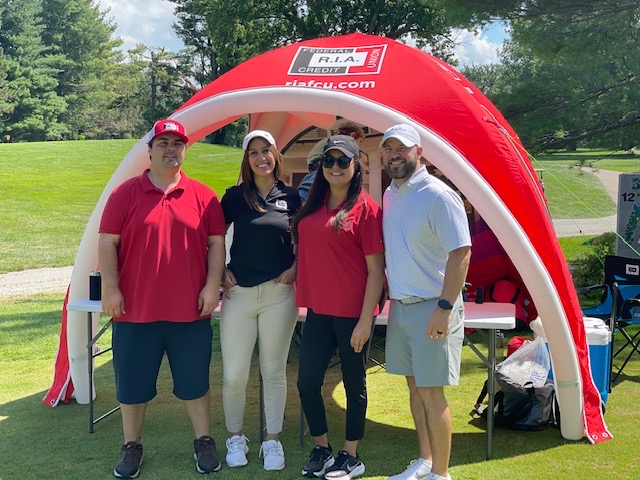 The summertime is always packed with golf outings and this year was no different. R.I.A. was honored to participate in these golf outings: Fore Heroes, Pleasant Valley, Savanna Shadfly, Children's Miracle Network, QC Realtors, Foster's Voice, Milan Chamber, Paul & Dale's Hack N' Give Back. These outing benefit a variety of incredibly important causes and we love supporting each and every one of them.
NATIONAL ALLIANCE ON MENTAL ILLNESS(NAMI) WALK
The National Alliance on Mental Illness (NAMI) is a mental health organization dedicated to building better lives for the millions of Americans affected by mental health. Some of the R.I.A. crew made it out to the NAMI Walk to help support and raise funds for such an important cause.
PRACTICE SAFE SENDING WITH P2P PAYMENT TOOLS
Send money to trusted individuals with P2P tools such as Cash App, Venmo, Zelle, etc.! 
In the past few years, there has been an emergence of sending money with peer-to-peer (P2P) payment apps like Venmo, Cash App, PayPal and Zelle. The availability of this technology brings a convenience to how we, as a society, use money, but with it, it also brings risk. There are guidelines that you can follow to keep your transactions secure and your money safe. 
The number one piece of advice to follow when using P2P payment is to know who you're sending money to or receiving money from. You should only use this technology with trusted individuals, and you should always confirm recipients prior to sending. Verify users with a phone number or email address and always double check the spelling. It's human nature to make a typo, so review your transaction amount and details. You may even consider asking the recipient to send you a payment request, rather than typing in their information. 
With P2P apps, refunds are tricky and not likely. Since there is no middleman involved, it is up to the recipient to issue a refund. The speed, ease and convenience of these apps creates an opportune environment for fraudsters and scammers, as transactions are often instantaneous and irreversible. P2P apps generally lack deposit insurance and have little protections or recourse in getting your money back. One method you may choose to take for better protection is linking your account to a credit card rather than your bank account. This offers the added protection from your credit card provider. However, you will likely have to pay a transaction fee when using this method. 
When using a P2P app, a large amount of financial consumer data is collected, and may not be secure. Additionally, these apps can freeze and deactivate consumers' accounts and funds. Combine this with the prevalence of phishing and hacking of P2P apps, and you could find that your account transferred money without your consent. Watch out for businesses that only accept payment via P2P apps, as this could be a red flag. Also, never send money to a charity via a P2P app without first checking their legitimate website to verify that they accept this method of payment, as well as the correct recipient's information. 
Next time you find yourself reaching for your preferred P2P app, be sure to follow safety guidelines to protect your money. Don't reuse the same password as anywhere else. Always create unique, strong passwords, enable multi-factor authentication, disable automatic logins and keep your apps up to date. Additionally, don't make your P2P transactions public. This gives fraudsters intel to better target you. Make sure you always read the fine print and review the protection policies. If you do find yourself a victim of fraud, immediately contact the P2P app, notify your financial and report it to the Consumer Financial Protection Bureau.
In order to protect yourself from these situations, verify who you're talking to via a phone number you know. Hang up and call your grandchild back via the number you recognize or find the true phone number for the Social Security Administration. Never send money to someone you don't trust and understand the signs that someone you love might be taking advantage of you. Know when to ask for help.
NEED ANOTHER DOSE OF R.I.A.?
SEE US SOON AT THESE EVENTS
Shred Day at Moline Public Library – October 1st
HAV Life Golf Outing – October 7th
Boo on the Rock at the Arsenal – October 19th
Milan Trunk or Treat – October 20th
Boo at the Zoo – October 29-30th
Festival of Trees Parade & Veterans Night – November 19th
Christmas Walk in Savanna – November 25th
Tomah Holiday Parade – November 25th
Columbus Day – Monday, October 10
Veteran's Day – Friday, November 11
Thanksgiving – Thursday, November 24
Christmas Day – Monday, December 26 (observed)
New Year's Day – Monday, January 2 (observed)
Remember, you can still access your credit union account on holidays and after hours with your R.I.A. FCU ATM/Debit Card, Mobile Banking, DANA or Internet Account Access. Sign up today!