APPLY FOR A SCHOLARSHIP TODAY
If you thought R.I.A. Federal Credit Union could only help you pursue a college education by offering student loans, think again! R.I.A. FCU will be awarding five $1,000 scholarships for the 2022-2023 school year*. Two additional scholarships will also be offered through the Illinois Quad City Chapter of Credit Unions.
These scholarships will be awarded to students who demonstrate academic excellence, exhibit outstanding contributions to their school and community, and are current credit union members. Current high school seniors and students continuing their higher education are eligible to apply.
Applications may be found online and must be post marked no later than March 19th, 2022.
New Rewards Credit Cards Released
EARN 1.5% CASH BACK ON ALL QUALIFIED PURCHASES WITH OUR NEWLY RELEASED MASTERCARD® REWARDS CARD!
1
With the new R.I.A. FCU Mastercard® Rewards Card, not only will you earn 1.5% cash back on all qualified purchases¹, but you have the added benefit of no annual fee¹, no balance transfer fees, no cash advance fees and a low variable rate of 12.25% APR¹. The R.I.A. FCU credit card has easy, convenient features to simplify your spending! Make banking more convenient with contactless payments, 24/7 Cardholder Service, and real-time online access to credit card information. View transactions and balances and make payments right from your R.I.A. FCU app or online banking. For added security, our credit card features the EMV Chip. For complete details, visit riafcu.com/credit-cards.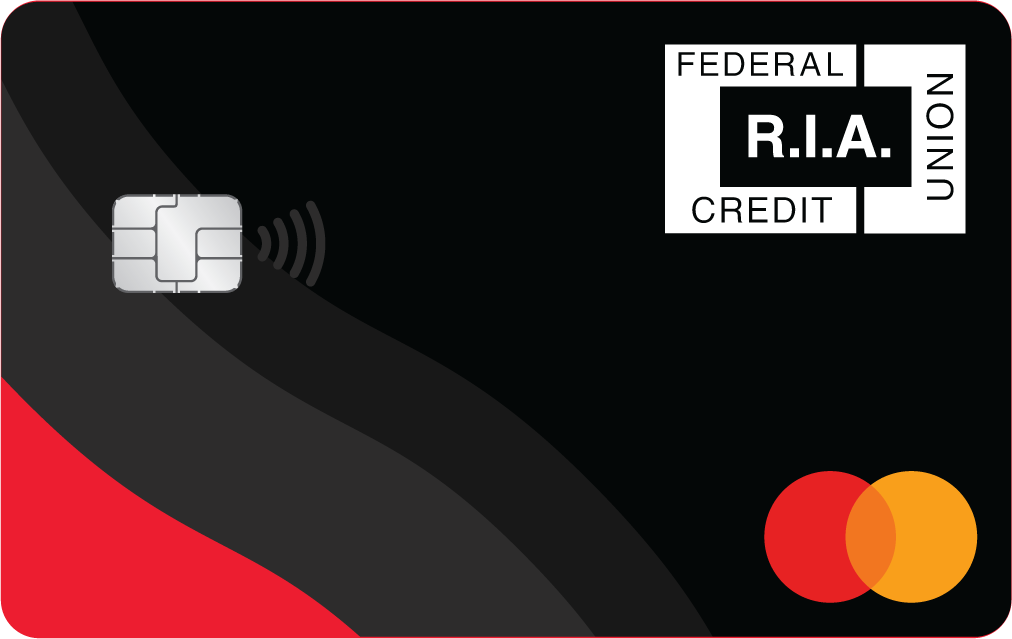 The R.I.A. FCU team has been in the holiday spirit this year!
You may have seen us in the Festival of Trees parade, as well as the Tomah Holiday parade. We were the lucky balloon holders of the Cookie Monster balloon this year, and even made Cookie Monster themed sweatshirts and handed out cookies. Ft. McCoy held their Tree Lighting ceremony, and our crew spent the evening making crafts with families.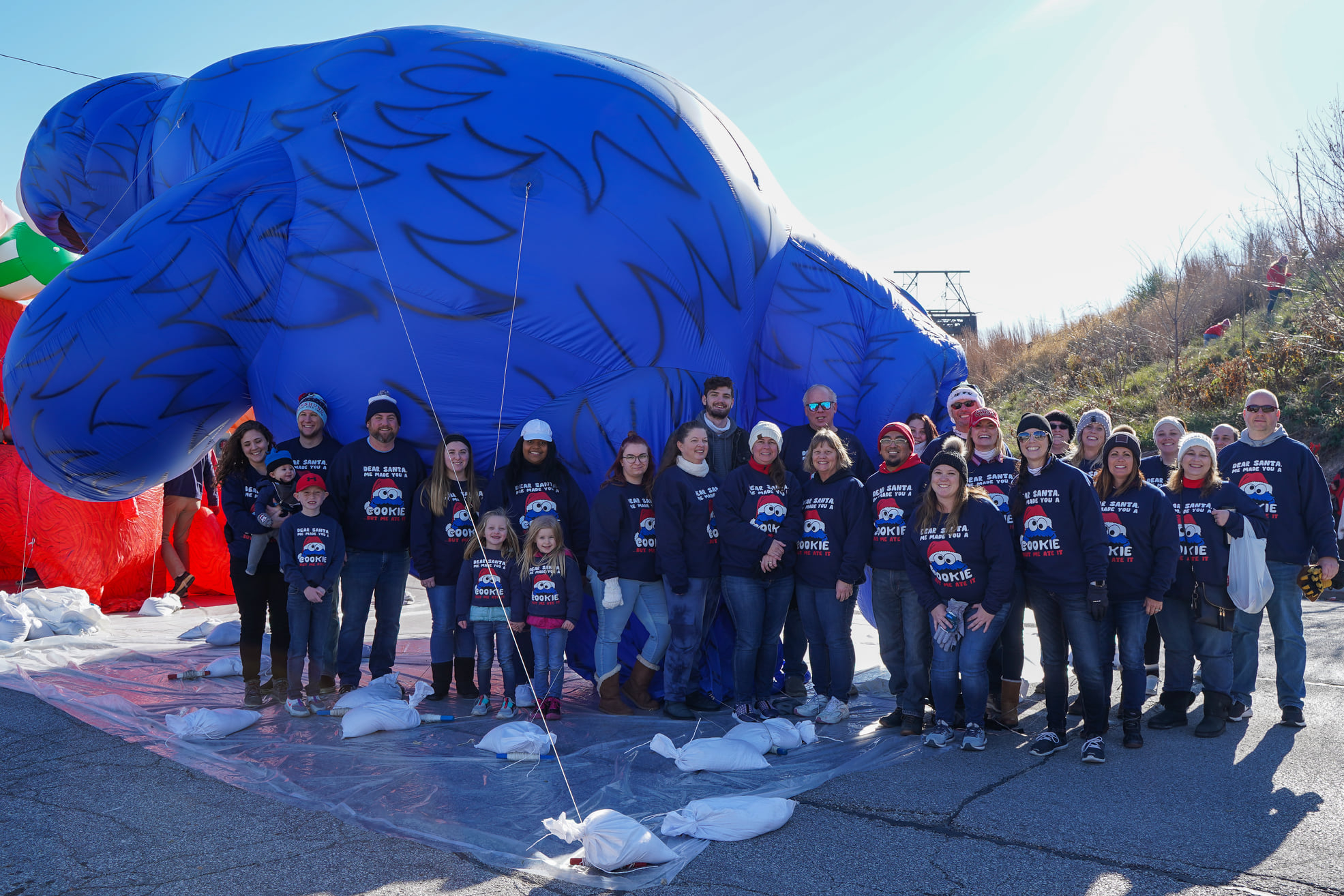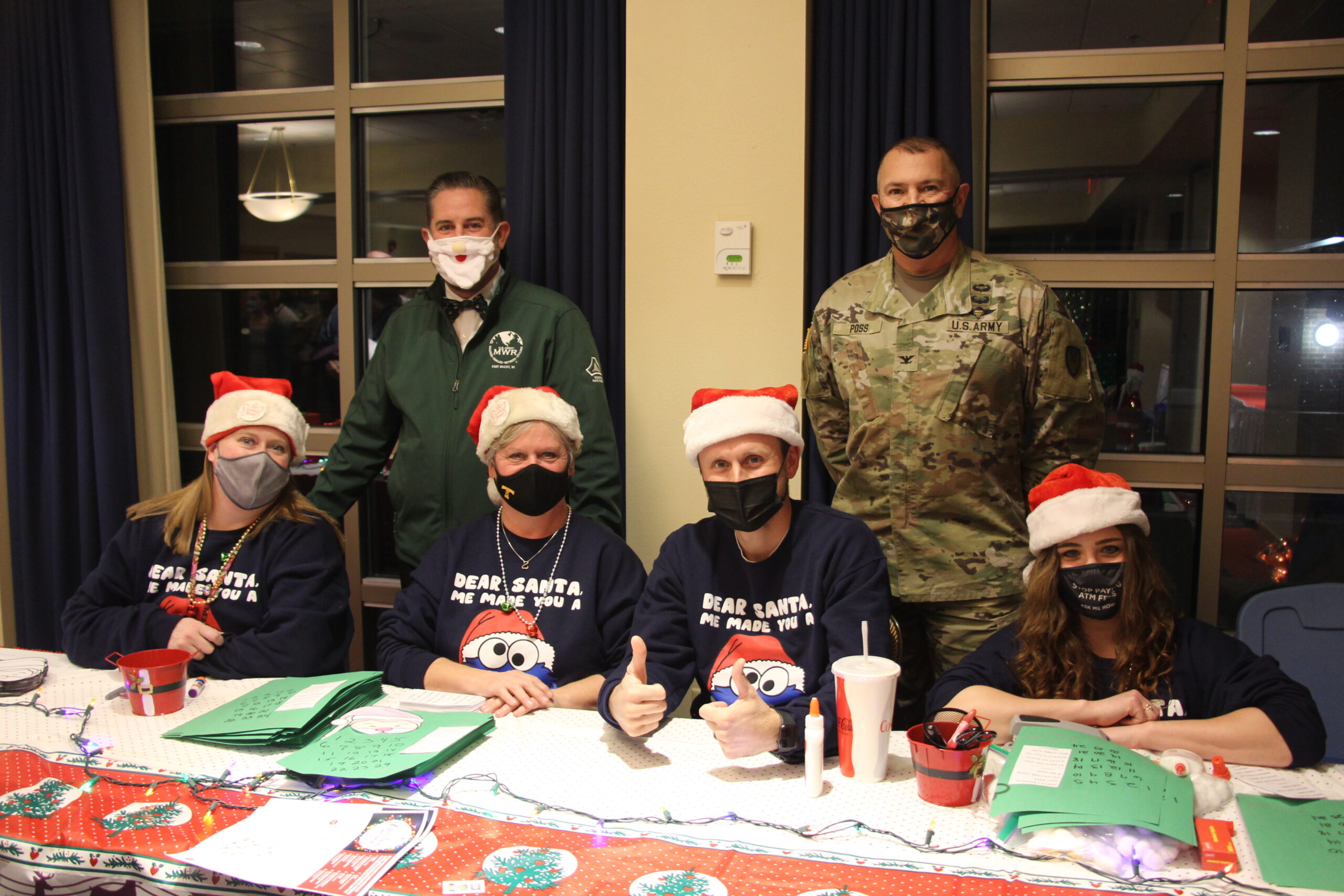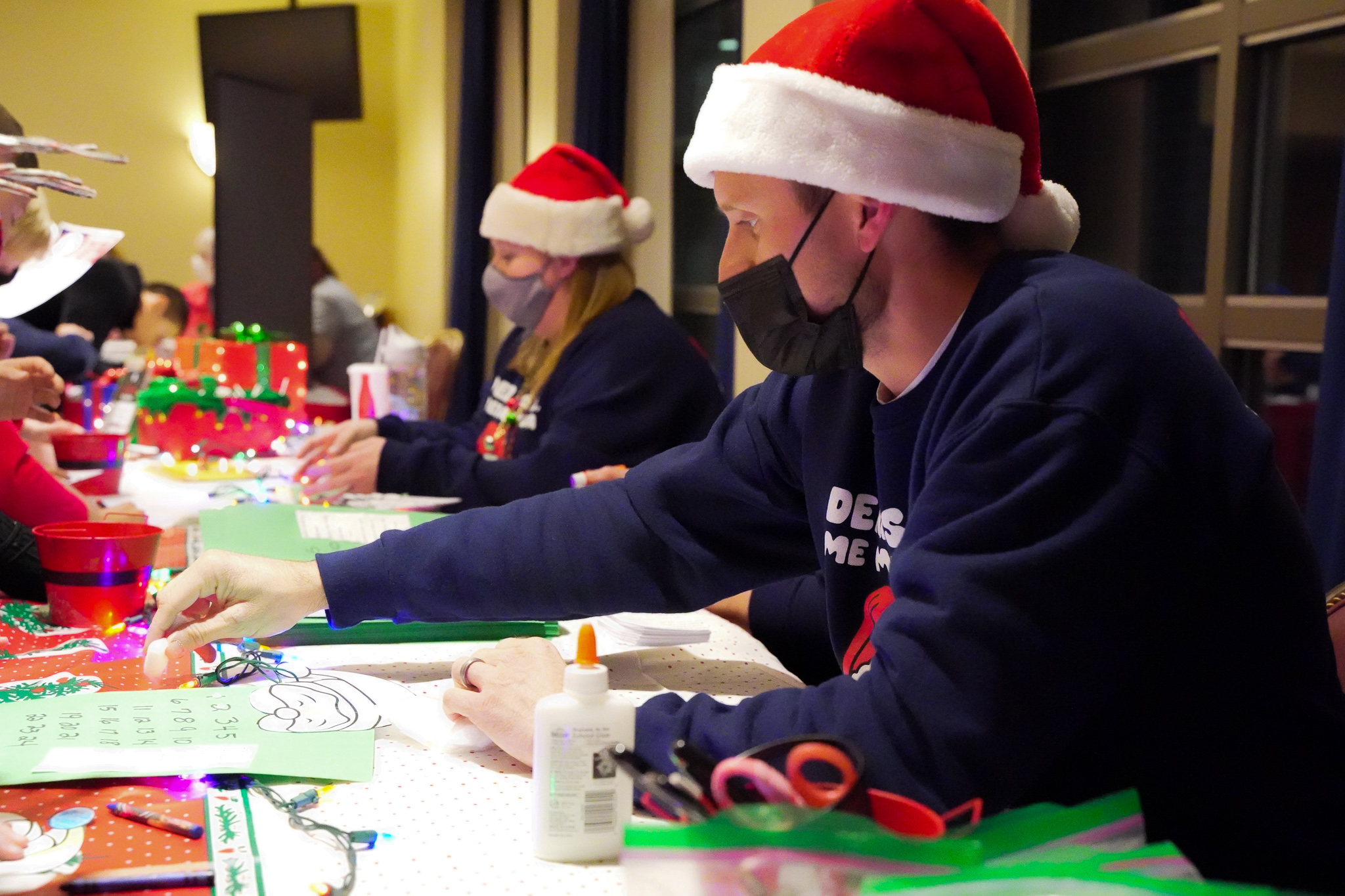 Together with our communities, we collected an impressive number of toys for this year's Toys for Tots fundraiser! Also in the spirit of giving, we hosted our annual United Way campaign, and raised an incredible $12,429.11! We are grateful for our communities and are honored to give back where we can.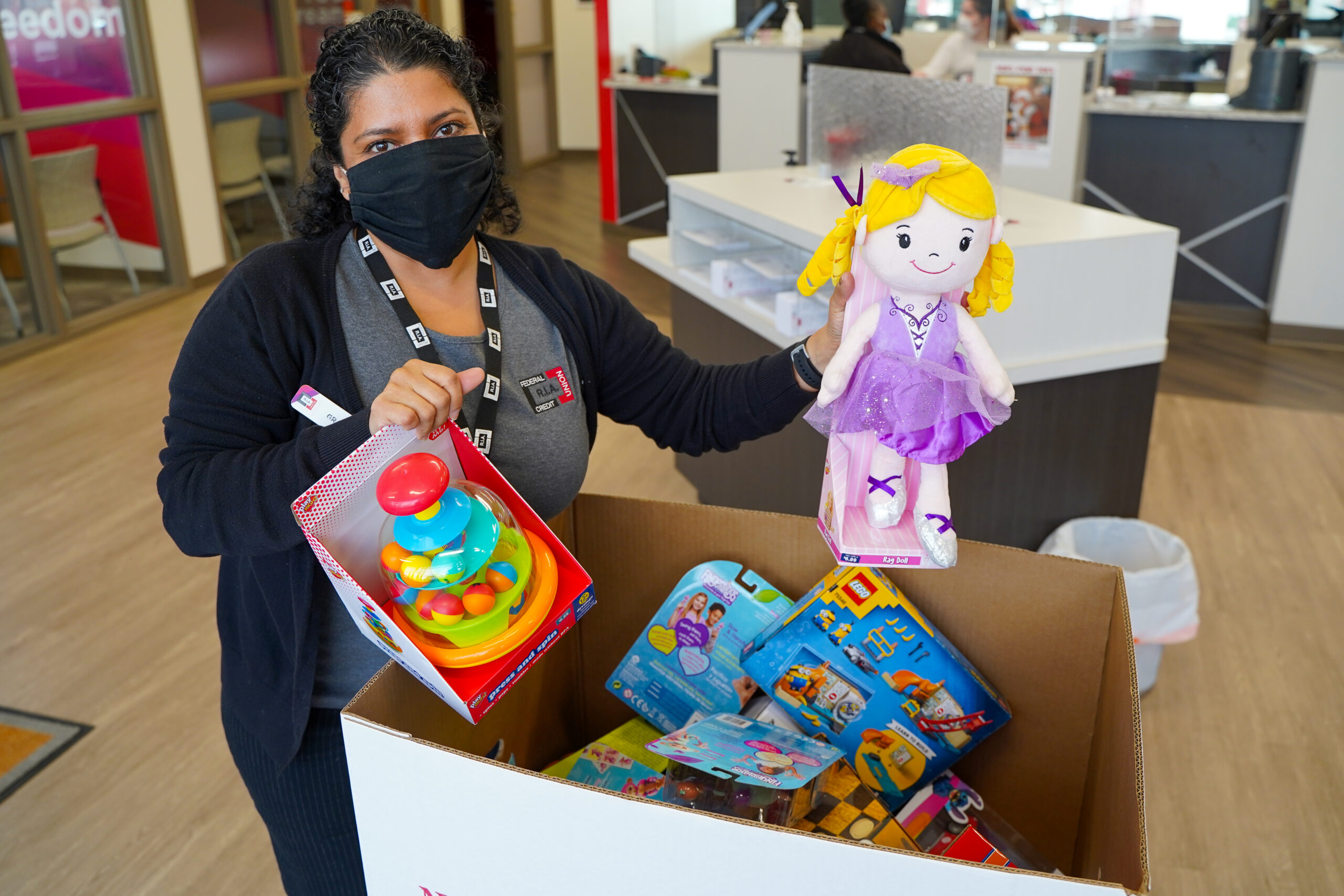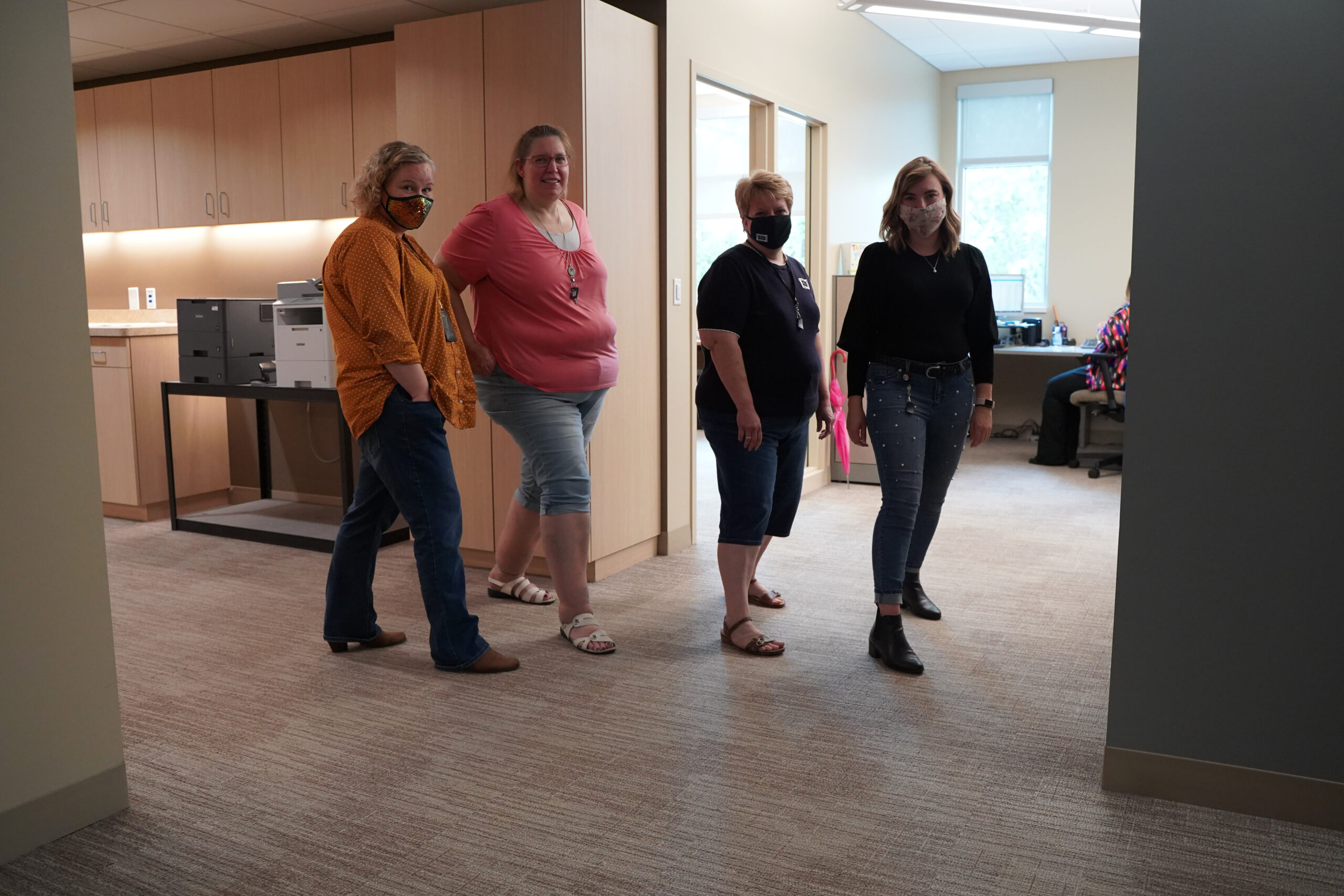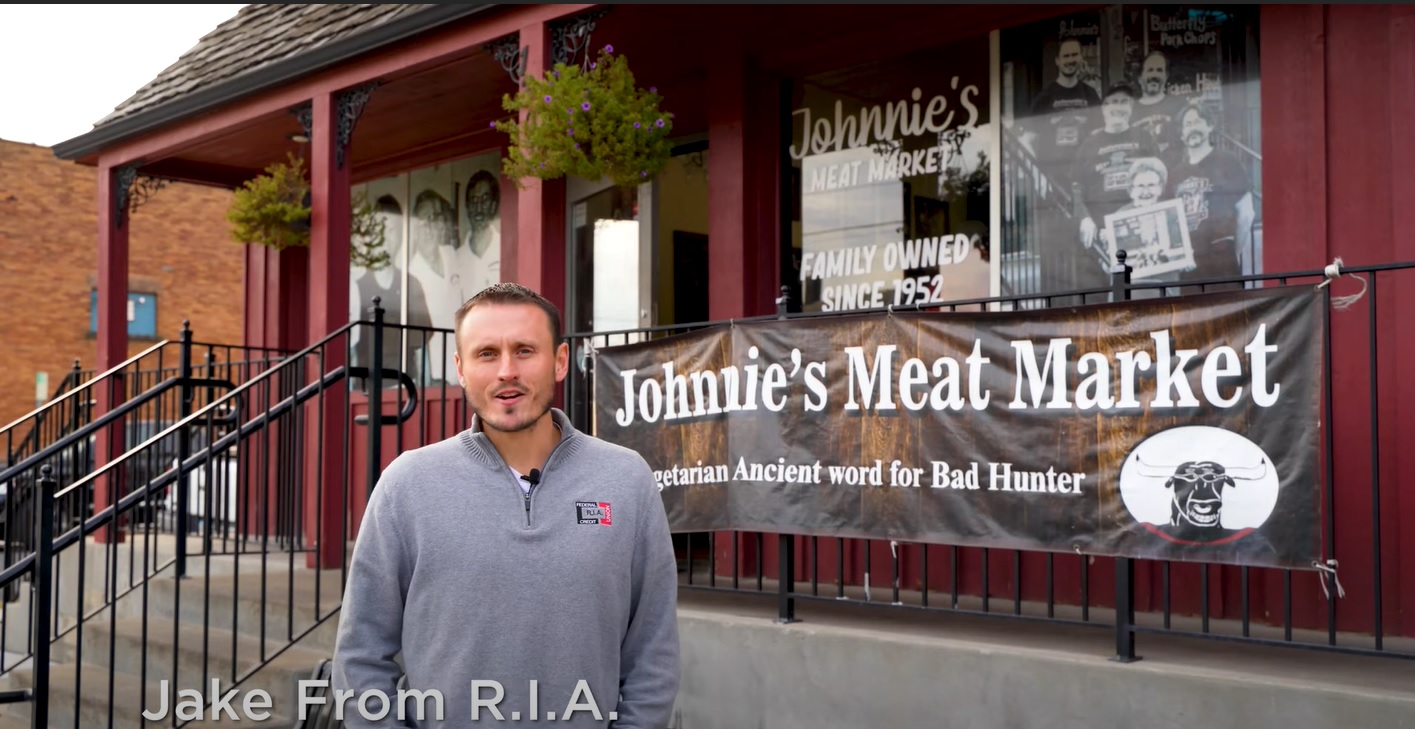 We have re-launched our Eat, Drink, Buy Local series with stops at Johnny's Meat Market! Johnny's Meat Market is a family owned business and sells the most delicious meats. More to come in 2022 for this series! Stay tuned for more great, local establishments that you, too, can help support.
With all the hype surrounding the opening of the new I-74 bridge, we couldn't pass up the opportunity to make our way out to see it in person! So many of our community members have put in their time and effort to make the bridge a success, and something to be cherished for years to come. Thank you to everyone who made this possible!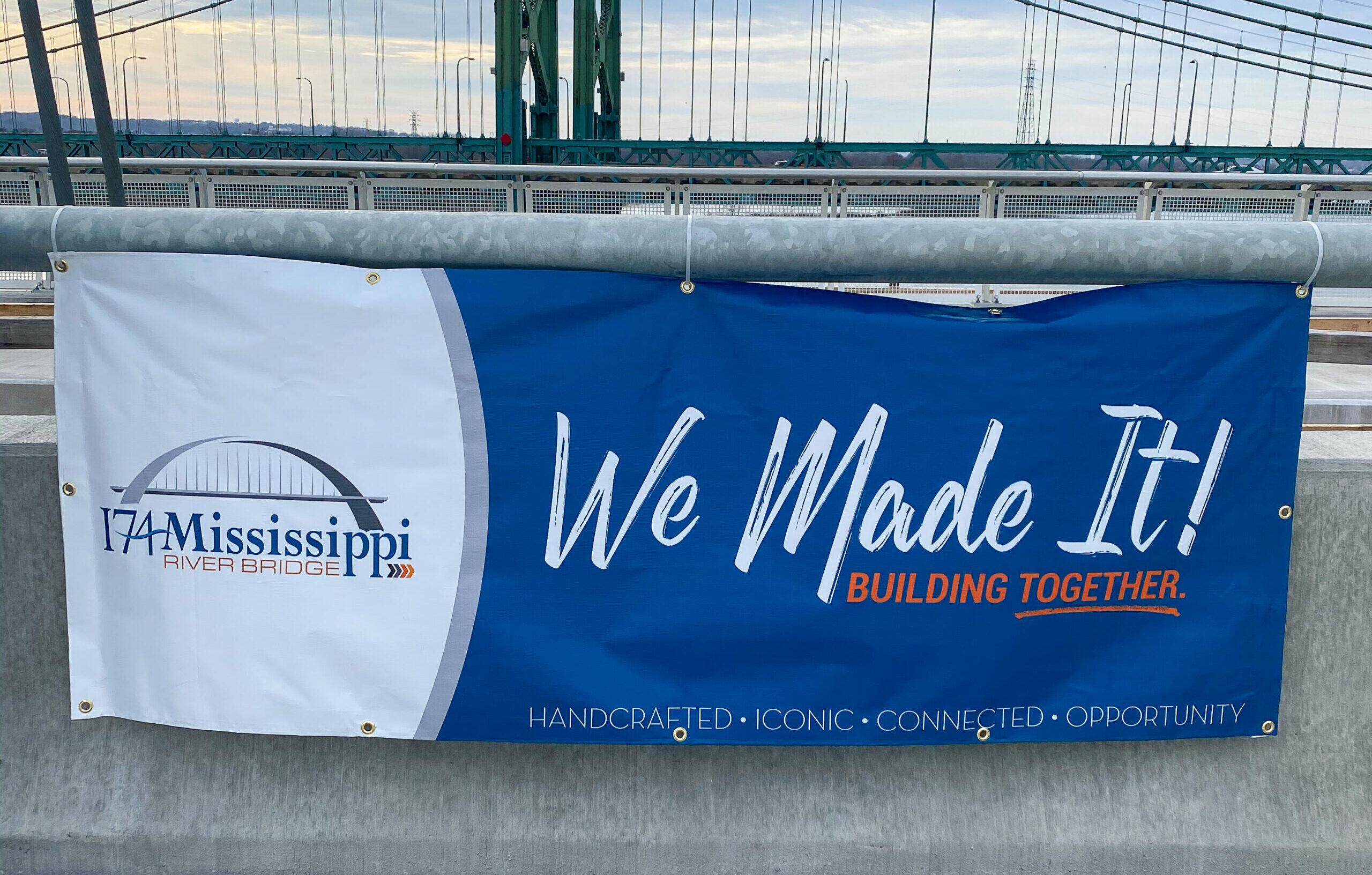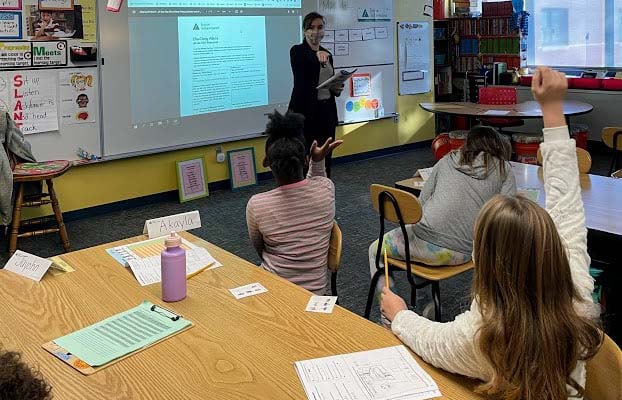 Six members of our team volunteered for Junior Achievement, teaching third graders about the choices they have with money. This was such a rewarding experience to be a part of. Engaging with the kids and sharing knowledge about finance with them was well worth the time spent. We appreciate Junior Achievement for putting together the visit and continuing to enrich the minds of future generations.
Honor Flight Washington, D.C. Trip
Our very own Jake Ward, traveled with the Honor Flight of the Quad Cities to Washington, D.C. He accompanied the deserving veterans to view the memorials dedicated to honoring their sacrifices. Thank you, veterans!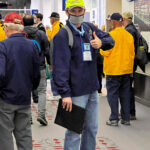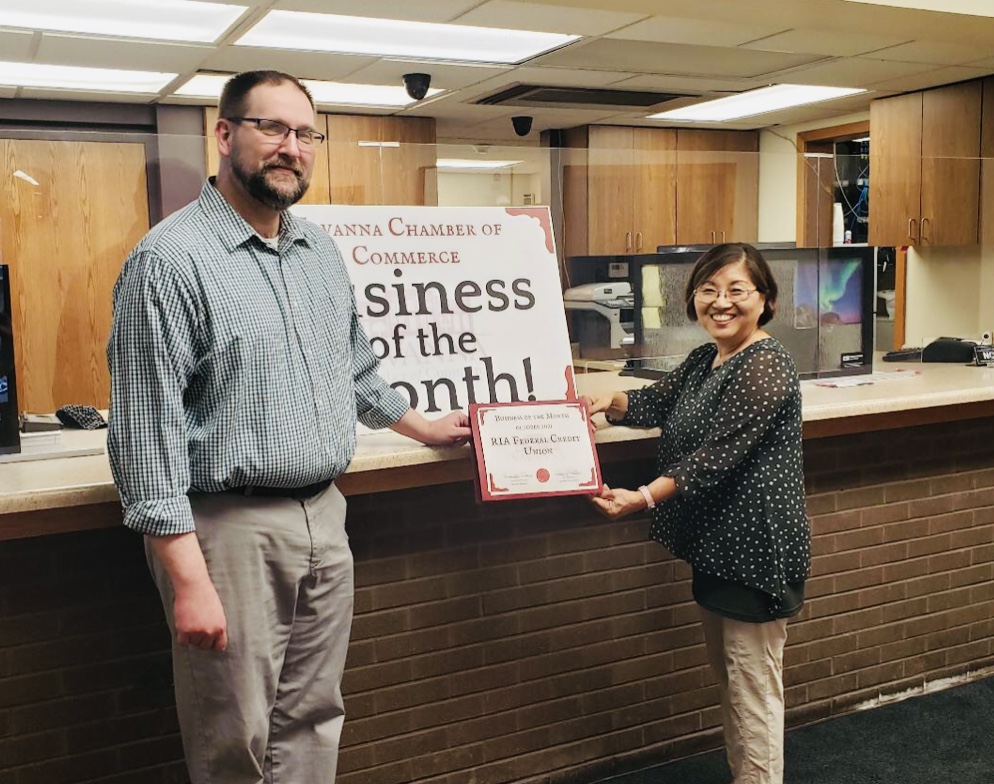 Congrats to our Savanna team, who were honored by the Savanna Chamber as being the Business of the Month in October! Our time in Savanna began in 1953, with those stationed at the Savanna Ordinance Depot. In 1976, R.I.A. FCU purchased the Miner Building and eventually merged with Northwest Tri-County Credit Union and the Savanna Ordinance Depot FCU. We ultimately moved to our current location in 1992 and have enjoyed being a part of the Savanna Community ever since.
Tax season is in full swing! Make sure to double check your routing number, account number and account type when filing to ensure your refund processes correctly. R.I.A. FCU's routing number is 271188337. Please check your statement for your full account number. It will be longer than your 6-digit member number – do not use your member number. Only checking/share draft and savings/regular share accounts should be used for tax return direct deposits.
In accordance with NCUA Federal Credit Union Bylaws, nominations for the election of the Board of Directors is now open. There are three vacancies for the Board of Directors in 2022, each extending for a three-year term. The Nominating Committee presents the following incumbents, who have agreed to accept the office if re-elected.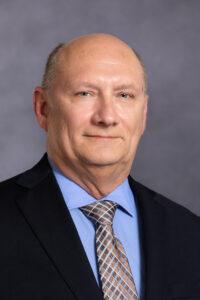 Larry has been a credit union member for 47 years and retired from the credit union after 41 years of service. He held several positions within the credit union covering all aspects of operations. His first major job responsibility, for more than 15 years, was vice-president and chief financial officer. Larry then served as President and CEO for over 18 years when he retired in April of 2018. He was selected to serve on the board of directors in 2003 and has held the position of Treasurer since that time.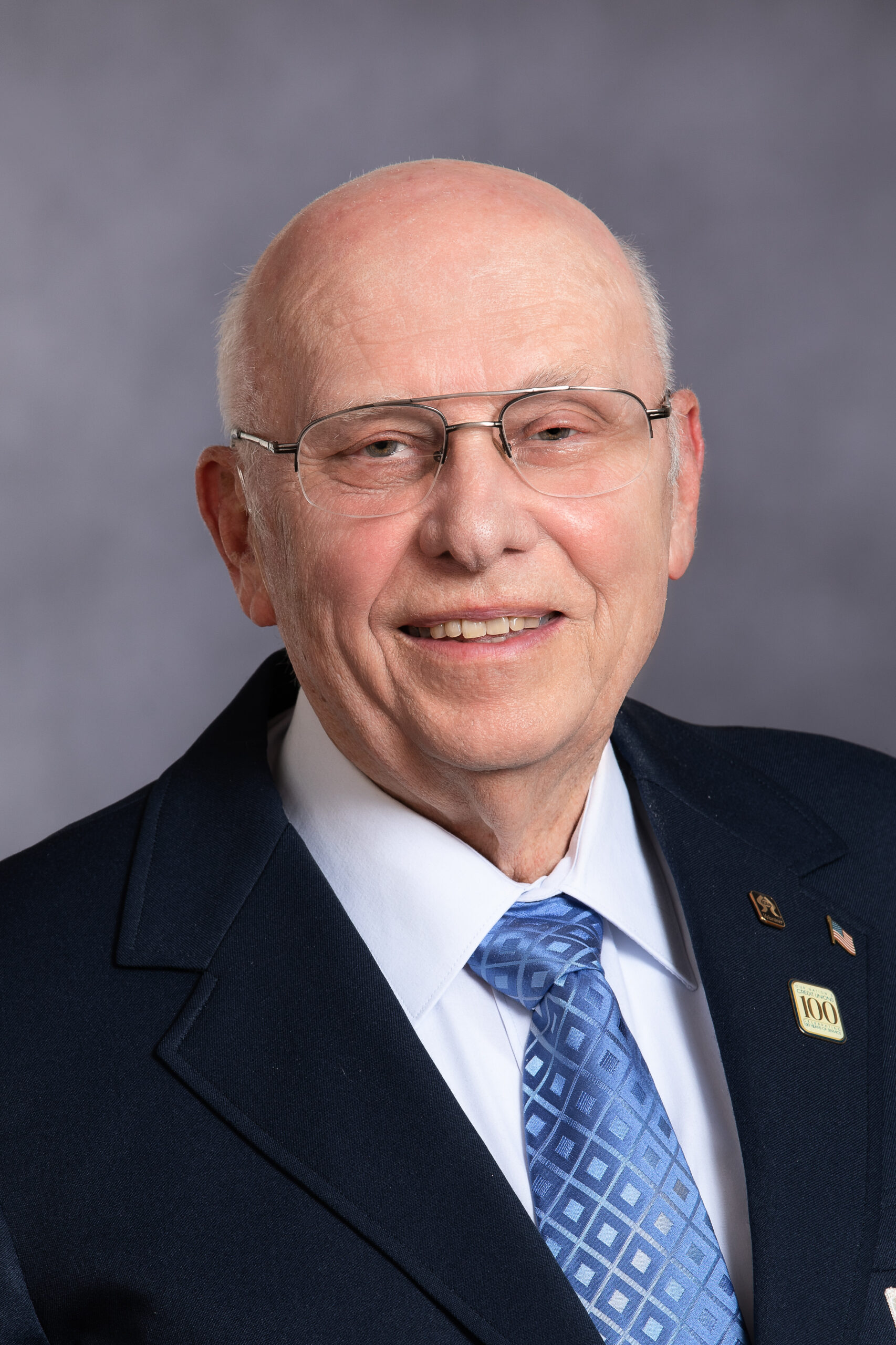 Ted has been a member of the credit union for 55 years and a volunteer for the past 51. He served on the Supervisory Committee two years before being elected to the Board of Directors. As a board member he served as
Supervisory Chairman for four years and has served as Chairman of the Board for the past 45 years. He is currently serving on the Funds Management Committee for the credit union as well. Mr. Olson retired from HQ OSC after 34 years of Federal Service.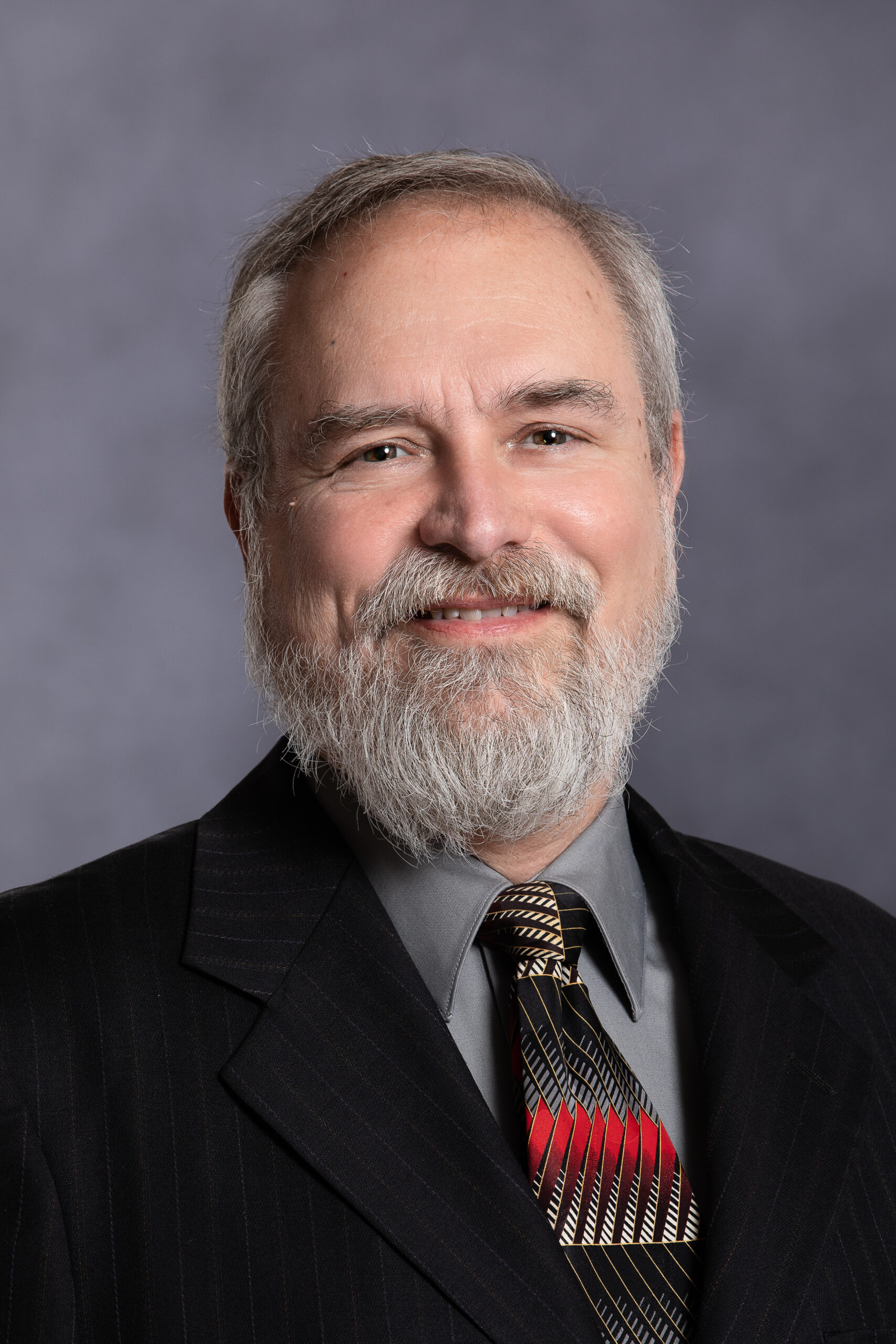 Bill has been a member of the credit union for 41 years and a volunteer for the last six years serving on the Supervisory Committee. He retired after 33+ years with the federal government as chief of the Accounting and Systems Division for the Surface Deployment and Distribution Command. His many awards include DoD system accountant of the year and a two year position working for the Deputy Chief Financial Officer, DoD working on the Business Modernization and Systems Integration project. Before starting his federal service, Bill worked for five years in the banking industry.
Any member who is interested in placing their name for nomination along with the incumbents must file biographical data and a petition signed by a minimum of 20 members to the Board Secretary, R.I.A. FCU, P.O. Box 4750, Rock Island, IL 61204. Nominations close on February 11th, 2022. Under this election procedure, there will be no nominations from the floor during our Annual Meeting on March 25, 2022. In the event that there are more nominees than those submitted by the nomination committee, the election will be conducted by ballot.
Anyone submitting his or her nomination for a Board seat should be willing to commit a number of volunteer hours on a monthly basis. Directors and committee members contribute time and expertise without pay because they feel the credit union is important to the economic well being of their families and fellow members. Among their many responsibilities, the Board of Directors sets policies, represents the credit union in various social and professional settings, assures the books and records are in proper order, assigns directors to study specific subjects, and appoints members to committees for assistance and review. Directors are also required to complete certain individual training courses, which will assist them in performing their responsibilities in a professional manner.
R.I.A. Federal Credit Union's 87th Annual Meeting will be held Friday, March 25th at the Hotel Blackhawk in Davenport, Iowa. The business meeting will convene at 6:30 p.m. with a buffet dinner to follow. Members and guests must make reservations and pay $5.00 each in advance for the dinner. Tickets must be presented to participate and dine. Tickets are non-refundable and may be purchased at any of our locations. Members who mail in the form included in the newsletter with payment will receive their tickets in the mail.
We've Added a Fresh New Look to Our Website!
We've launched a completely new website with a focus on getting you the information you need quickly and efficiently.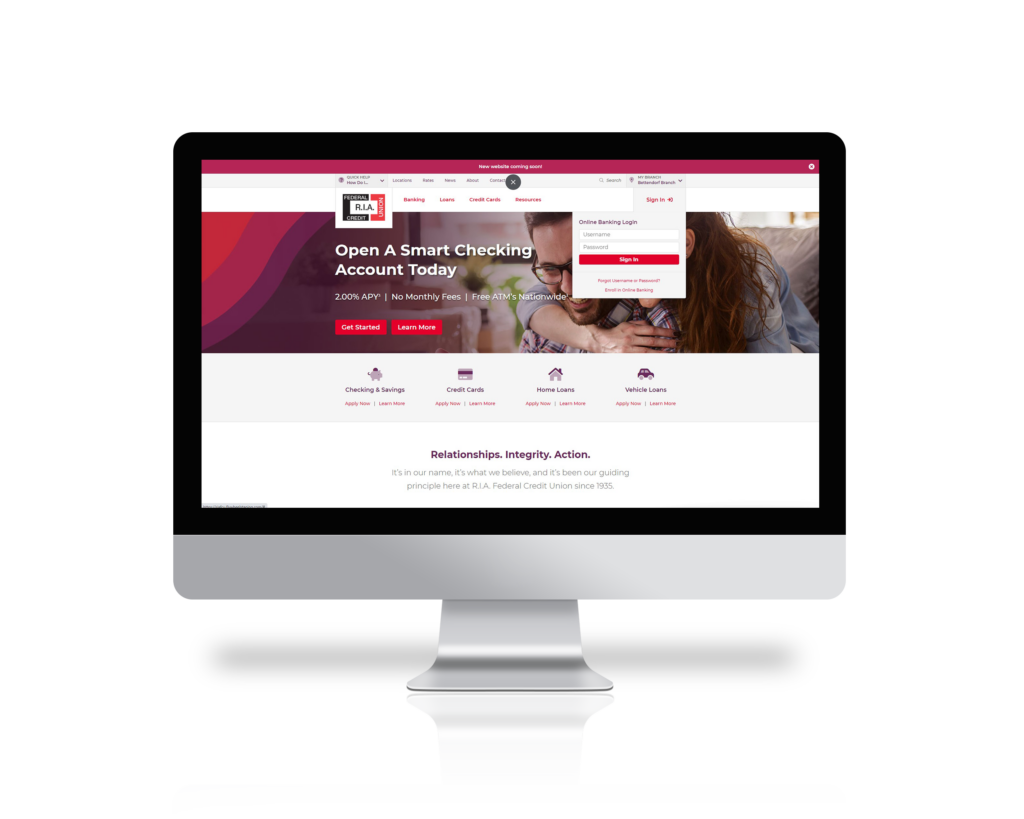 Martin Luther King Jr. Day
Monday, January 17
President's Day
Monday, February 21
Remember, you can still access your credit union account on holidays and after hours with your R.I.A. FCU ATM/Debit Card, Mobile Banking, DANA or Internet Account Access. Sign up today!
Disclaimer
1. Mastercard Rewards Card – See Mastercard® Credit Card Disclosure for full details and disclosures.
You will automatically earn 1.5 points per $1.00 spent on net purchases (purchases less any credits, returns, and adjustments). Cash advances, balance transfers, and checks used to access your account are not considered purchases and will not earn rewards. Points can be converted to cash back in increments of 500 points or $5.00. Points expire after 3 years. Points are redeemed via the UChoose website which can be accessed via RIAFCU online and mobile banking.
APR = Annual Percentage Rate. The APR will be based on the Prime Rate as published in The Wall Street Journal Money section (Index) plus a margin of 9.00%.  The Annual Percentage Rate is subject to change each time there is a change in the Index and will be effective on the first day of the next statement cycle. The annual percentage rate will never be greater than 18.00%.
All credit cards are subject to approval.
Rates, terms and conditions are subject to change and are based on creditworthiness and qualifications. Credit card rate and limit are chosen based on credit history and score. All loans subject to approval.
Mastercard is a registered trademark and the circle design is a trademark of Mastercard International Incorporated. Apple Pay is a trademark of Apple Inc., registered in the US and other countries and regions.
*Any member of R.I.A. FCU with an account in good standing (no delinquent or charge-off loans) and who is a U.S. citizen may apply. An individual may join R.I.A. FCU for the sole purpose of eligibility. Scholarships will be awarded on an objective and non-discriminatory basis, without regard to age, sex, race, religion or affiliation, and will be paid to the accredited school of choice.
Eligible members must be a graduating high school senior or a current college student enrolling in an accredited two-year or four-year college, university or vocational-technical school. Applicants may reapply each year during graduate school, however the scholarship will not be awarded more than twice to the same individual.
Requirements to be considered for the R.I.A. FCU Scholarship include: a completed application, high school/college transcripts (may be sent separately), letters of recommendation (may be sent separately), and an essay which includes future plans and goals, and how academic and extracurricular activities will help the applicant achieve these goals.
All applicants will be judged by the Scholarship Committee, which consists of R.I.A. Federal Credit Union management and staff. Judging will be based on need, merit and overall achievements in academic and extracurricular activities. Only completed applications will be considered. The application and all requested information must be postmarked no later than March 19, 2022 and either e-mails to riafcu@riafcu.com or mailed to: 
Scholarship Committee
R.I.A. Federal Credit Union
P.O. Box 4750
Rock Island, IL 61204-4750