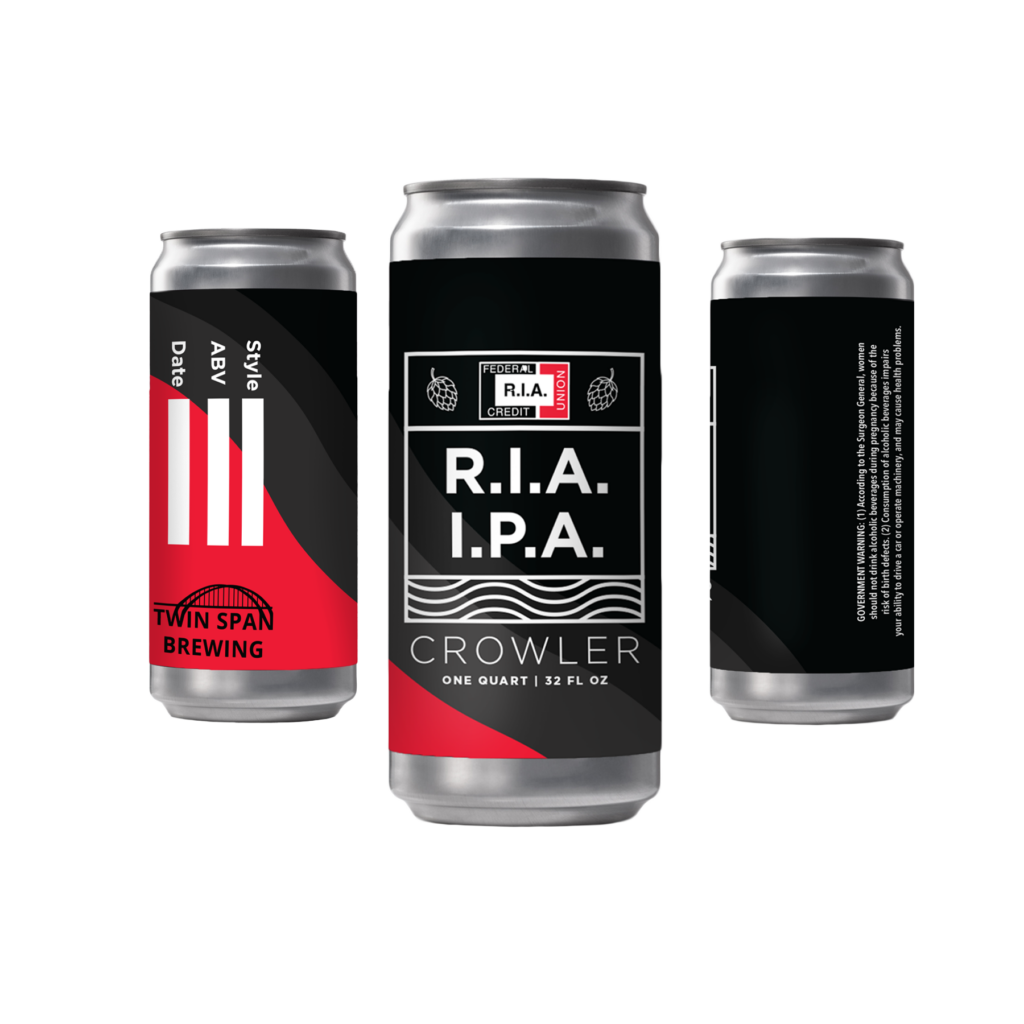 Working with local beer brewer Twin Span Brewing, R.I.A. is bringing back its special label R.I.A. beer for a third run. The beer is called the R.I.A. I.P.A. and it is an India Pale Ale. A donation of $2 from every can/pint will help to fund the Honor Flight of the Quad Cities (HFQC).
"We released it for a short time earlier this year and we're now bringing it back by popular demand," said Jim Watts, President/CEO at R.I.A. Federal Credit Union. This beer is a hazy IPA blended with blood orange puree for a bold fruity flavor with low bitterness.

"We were very happy with the great reception our pale ale received the first time around," Watts said. "This project allowed us to show support for both a local cause and a local business. Honor Flight of the Quad Cities recognizes veteran heroes of our area, and Twin Span Brewing offers great food and exceptional beverages – both of which can be ordered online." Our first two releases have raised over $1,000 for the HFQC, and with triple the batch for this launch, we hope to raise even more this time around.
The HFQC is the Quad Cities chapter of the Honor Flight Network, which works to fly America's veterans to Washington, D.C., so they can visit the memorials that honor their sacrifices. Top priority is given to World War II and Korean War era veterans, or any veterans with a terminal illness. Veterans who live within 75 miles of the Quad Cities are encouraged to apply for HFQC flights. Every flight departs from the Quad City International Airport, flies directly to Washington, D.C., and returns the same evening. The HFQC operates on donations from organizations and individuals.
R.I.A.'S VISION
Since 1935, R.I.A. has been investing in the communities we serve. We believe in improving the financial well-being of those who choose to bank with us and offer a suite of products and services designed to meet your financial goals.